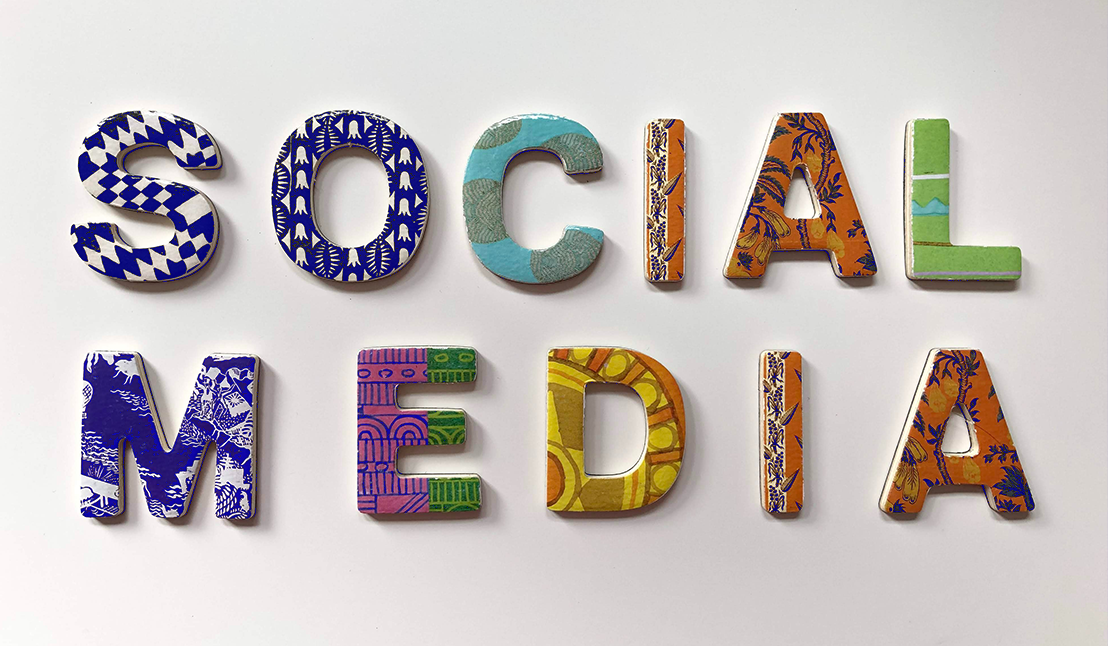 Human to Human
If you have a business nowadays, you cannot afford to be on the side lines of the digital marketing world. The simplest way to get started with digital marketing is with marketing on social media. It's not just a matter of being popular or trendy, but rather, it's the ideal strategy to increase your brand's reach and engagement rate, acquiring a bigger audience.
Usually, social media is a space where people can show an extension of themselves: their hobbies, likes, friend groups, etc. It is our opportunity and duty to take advantage of this information to reach our target audience and achieve our goals.
According to Entrepreneur, one out of three SMEs has reported increases in their profits ever since they boosted their online presence and social media strategies. And in reality, no matter how big or small your company or brand is, it's a fact that social media is a big opportunity to grow. This is an opportunity that needs taken full advantage of, so that's why we're sharing 5 tips with you to help you boost your company with social media marketing.
1 – Choose social media that best adapts to your business
Bigger is not always better. With its growing use and increasing popularity, new social media is popping up all the time that offers something new and unexpected. In the beginning, you had Facebook and Twitter which little by little opened up to Instagram, LinkedIn, Pinterest and TikTok. How do you know which to choose?
It could be said that the most well-rounded social media app is Facebook, whilst the others have purposes and audiences that are a bit more specific. However, the fact that there are so many does not mean that you have to use all of them.
Think about your brand, your products and overall, about the goal for your social media marketing campaign. What do you want to communicate? Who do you want to reach? How will you do so? This way, you can choose social media apps that are best suited for you. If you have a make-up brand, perhaps Instagram and Pinterest will be best for you, but if you're trying to sell an industrial machinery repairing service, then maybe you'll find your ideal client on Facebook, LinkedIn or Google.
There's a social media app for all interests and needs, look for ones where your competitors are and choose the one that is best for you. This way, you can make the most of your efforts, time, and money.
2 – Listen to your audience and find room for improvement
If you already have social media accounts for your brand, it's not enough to just post. Make the most of this content and the different tools each app offers to learn about what your audience thinks of you through social monitoring.
Maybe there's a piece of content that you love and think is very effective, when in reality, its engagement rate is very low. Analyse interactions and how it's related to your reach. You could be dedicating too much time to content that isn't bringing anything productive to your campaign.
Experiment and recreate what works and try to innovate constantly so that your audience doesn't get bored and leaves. In every strategy, there's always room for improvement and the only way to find it is looking for errors.
3 – Create a social media plan that will give you control and allow you to streamline things
In your social media plan, make content grids. Within the grid you can outline the timing of your posts, copies, art, topic area and the format of your post. Try to complete it at least two weeks before hand so you can prepare to publish promotions or take advantage of seasonal festivities, as these will help you generate content that is easier to do (such as posts about Christmas, Halloween or Mother's Day).
Once you've researched and analysed what content works best, you can easily plan your social media strategy. For example, if you realise that videos are better received, you can make time over the next few months to plan more audiovisual content and spend less time on content that doesn't work as well.
Outline the topic areas of your content according to your social media marketing goals. Decide whether institutional information is more important or if in a month you'll be focusing more on either promotional, fun, or educational content. Your content's success depends greatly on planning and conceptualising it, but there will be moments where you can take advantage of sudden trends to generate more engagement.
4 – Implement a digital marketing strategy experimenting with different formats
Don't do the same old thing and constantly send out tweets or photos on Instagram – shake it up! The possibilities are huge, so try to surprise your followers and use new formats in your social media strategy such as:
360 images
Canvas
3D photos
Videos
Stories
Polls
Collages
Animation
Stop motion
Infographics
We don't mean for you to bombard your followers with all this content forever, but just to try out new things. Look and see if these formats naturally fit your brand. Check if they bring about good reach, interactions and engagement, because in the end, it won't be worth investing a lot of effort into something that doesn't work.
It's all about trial and error, replicating what works and learning what doesn't work. Don't sing the same song every time, but also don't let go of what you know works for you.
5 – You need to be consistent and patient with social media marketing
Although it's easier said than done, these two qualities together will almost always yield good results. Marketing on social media is a steep learning curve. Try new things and throw away what doesn't work. Research and pick out what works well. Think of reporting as an excellent ally and base your next steps on its results.
An account doesn't gain followers from one day to the next and your reach and engagement doesn't increase with just a couple of posts; the key is patience. Don't give up, be consistent, seek to attract more people by offering interesting content that helps people, use partnerships and collaborations, both with similar brands and with influencers who can help you.
At the moment, being popular on social media can seem pretty easy to do, but it is a strange mis of luck of hard work. Probably, throughout the first few months, you won't be able to see the results you hope for, that's why it's important to establish realistic goals and frequently analyse what is being done to reach them.
Don't give up, because although it sounds complicated and may take time, the results you get from using social media for your business will make it all worthwhile in the long run.