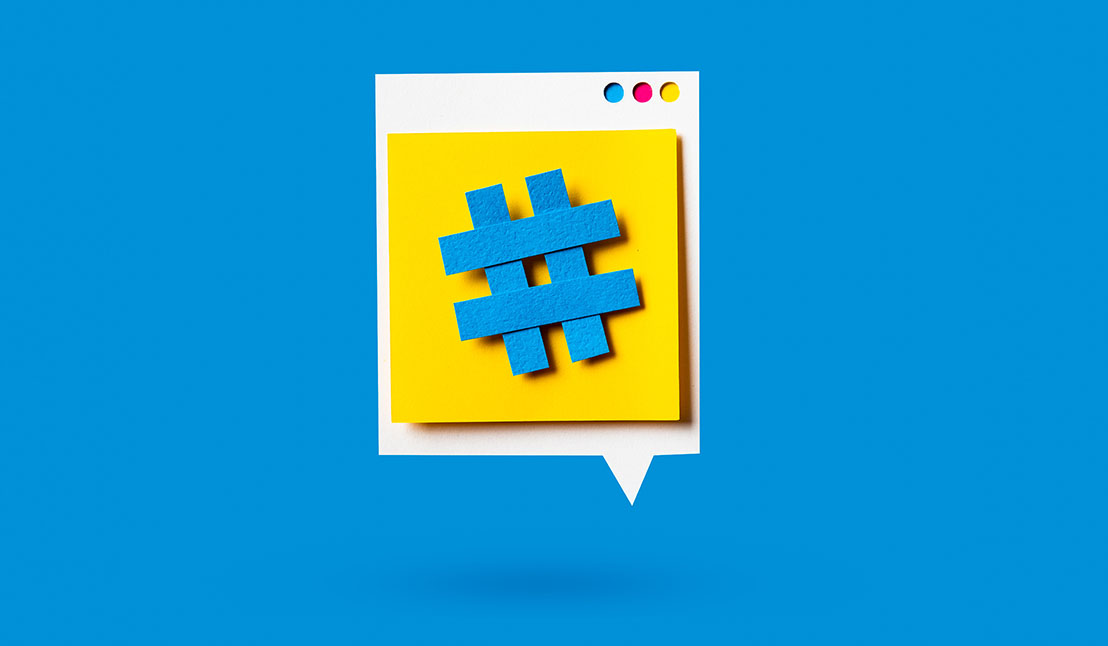 Trends and innovation
Nowadays there are different ways to reach many users, like using trends. What better way to reach new people than bringing brands and trends together? But trends will not always be there for brands to jump on to, and that's why it's important to use hashtag tools that are really useful when it comes to social media marketing.
Why is using hashtags important?
As we well know, a hashtag is a group of key words accompanied by the # symbol that lets you tag a post and so then people that look for this hashtag can see your content.
It's important to know what hashtag you'll use and why when posting. It's not about using all the hashtags you possibly can in a post, but more about finding a way to reach the right users. It's also important to know what NOT to put in a post with hashtags. There are tools that help find the right hashtags for your brand, and in this article, we'll tell you about the most important ones, all with the goal of increasing your engagement rate on social media.
Tools to monitor hashtags
Firstly, let's talk about Hashtagify, which helps us to compare how effective different hashtags are for the same topic, helping to broaden your vision and find new suggestions for other hashtags. It also contains a map that shows the countries that use a certain hashtag the most.
RiteTag is also an interesting option. It allows you to use a Chrome extension and compare different hashtags, getting detailed information on each one. This helps a lot when it comes to choosing a tag.
On the other hand, there's Tweet Binder, a tool that acts as a hashtag search, finding tweets that used a given hashtag. There's also Tweet Tag, which tracks hashtags on Twitter in real time, so you can get data on user actions.
To finish, we recommend Brand24, which can do all the same tasks as described before, but also, you'll find information on influencers, measure reach on social media and automatically count the number of posts with a given hashtag. It's a good hashtag tracker that provides you with valuable information.
There are an infinite number of tools to track hashtags, but we can say that the ones mentioned in this article will provide what you need to look for the right hashtags for your brand. If we want to position our products or services well, we should know what hashtags we should put in a post.