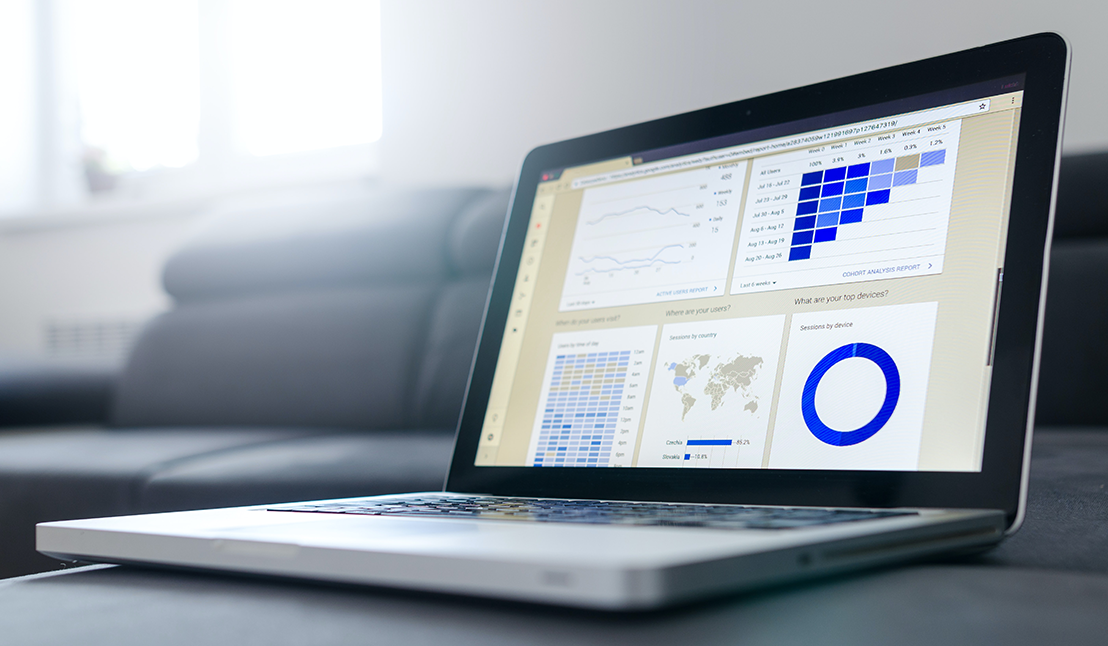 Marketing 360º
Marketing Automation and Inbound Marketing – A match made in heaven?
The digital world is a hugely vast one, if we want to cover it as a single concept – we know that it branches out in different ways and that it's like a shop that has a selection of products on offer. But what's really important is knowing what is most useful and convenient for our brands when it comes to selling a service or product. It's not enough to simply create a post and share it online, much more needs to be done. For this reason, it's important to know about the relationships between different fields of digital marketing and choose the best one for sales and for creating loyalty. Today, we'll look at the relationship between marketing automation and inbound marketing.
What is the first thing we need to generate content?
A strategy. It's always important to know who we're targeting, how we'll do it and what we'll focus on when selling our product. It's important to know that not all products will sell the same and that there are different ways to get a message across. You can be informative, or you can write something that connects with their emotions. Ask yourself, what is the focus of my product or service?
This first step is crucial before we consider factoring in any (or several) Marketing Automation tools into the equation or even answering the first question of this article: Are marketing automation and inbound marketing the ideal duo?
To start, we'll briefly go over what is marketing automation and inbound marketing. Then we'll talk about why they complement each other and (spoiler alert) whether they are the best combination when deciding to sell our products or services.
Inbound Marketing – What is it?
We all want not only to reach the customer immediately, but also for them to find us, and this is not an unreasonable idea. This is why inbound marketing exists, based on attracting users through relevant content.
The idea is not for every user to visit your website, but rather to attract those who are more likely to become a sales opportunity and, in the end, happy customers.
We know there are people interested in our product but who don't finalise the purchase. There are those who have bought a product that we want to come back and become loyal customers. For this, you have to not only get the right message for each customer, but also, have different stages of inbound marketing methodology. What are they?
The stage of Inbound Marketing
The key stages for inbound marketing content are: "Attract, Convert, Close and Delight". To touch on this topic quickly it is important to:
– Offer relevant information
– Contact your clients through messages or forms
– Input users' data in a database
This is where we fuse together marketing automation and inbound marketing and finally, when the customer makes a purchase, we must find a way to build customer loyalty. But how?
The magic of Marketing Automation
A good marketing automation tool will help us reach clients through software to carry out marketing actions automatically.
That's to say, through different data bases, we can organise our clients. But as we know, this process – if done manually – can become quite difficult.
Instead, by incorporating the right marketing automation tool, we will save vital time and energy.
Furthermore, we can segment users based on behaviour and group them together with filters. We will then know up to which point in the sale or conversion funnel they get to. And why is this information so valuable?
For a very simple reason: sending an email to a repeat buyer of your brand to announce a last-minute offer is not the same as telling someone who is unfamiliar with your brand why they should consider it in the first place.
Undoubtedly, the most relevant benefits of merging marketing automation and inbound marketing are lead nurturing (email chains that are automatically sent to users who have performed a specific action on a website) and lead scoring (a process that determines at what stage of the buying process a documented lead is at).
These two processes are essential to tell users about the benefits that the product or service can bring to them and be one step closer to purchasing.
Conclusions on marketing automation and inbound marketing
Now, we understand that to start the purchasing process we need to analyse different types of buyers. We need to find out from the website who our potential customers are, what they like, their age range, where they are located, and what kind of purchases they make through the web, etc.
These questions will lead us to thoroughly build the path that each potential client must take before making the decision to buy. For this, we need an inbound marketing strategy that has, amongst other things, the goal to gather user data to input it into a database.
This is when, through a Marketing Automation tool such as Daas Suite, we can segment buyers and potential buyers. And what's the use in that, you ask. Well, you can generate specialised, tailor-made content that responds to their needs. This is when we talk about marketing automation and inbound marketing being a perfect match.
Basically, inbound marketing is a method used to put the needs of the audience first. It's a more human and personalised version of marketing and therefore requires storing and harnessing all information from our interactions with audiences.
Doing it manually is not only costly, but also much more prone to error.
Marketing Automation is an ideal tool to reduce the amount of time and operational costs, to give more control to those completing and designing digital marketing actions and, last but not least, to keep detailed track of their impact and results.