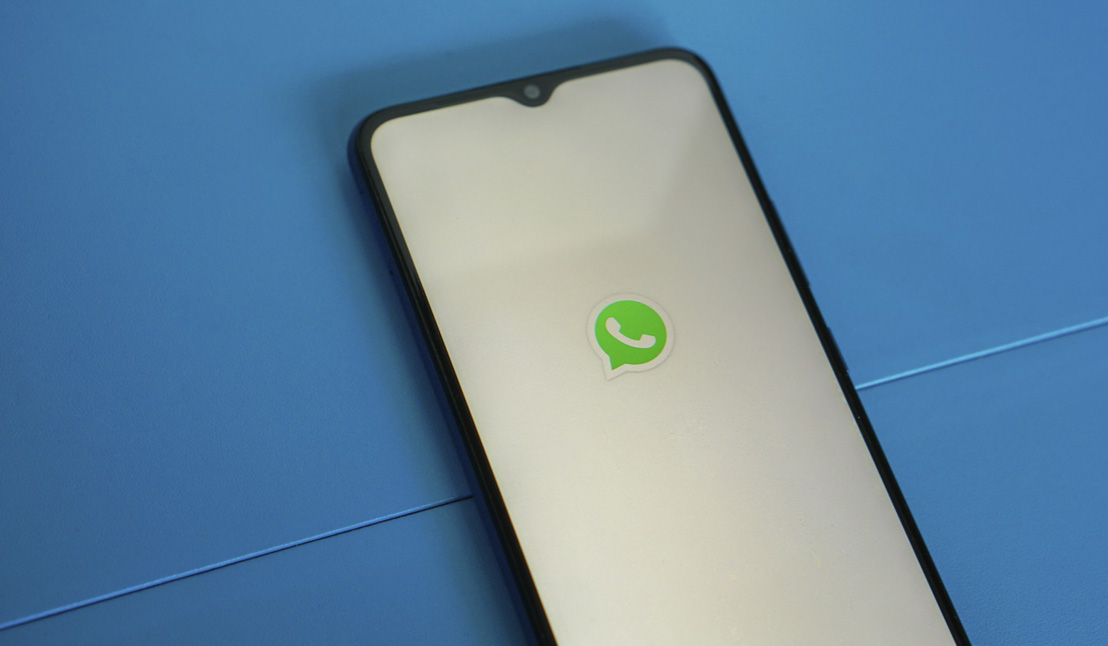 Marketing 360º
WhatsApp Marketing – Direct, Immediate Communication with Clients
WhatsApp Marketing is basically a marketing strategy for products, services, and other types if solutions that work through the WhatsApp messaging service. For this, personalised, one-to-one messages are used with the resources available to businesses using WhatsApp Business.
WhatsApp is one of the most popular instant messaging platforms out there, with around 2 billion users worldwide. And since the launch of WhatsApp Business in 2018, the business-oriented app version is an extremely useful tool for digital marketing due to its features.
This tool has a lot of advantages: it expands the contact base, closes new sales and, thanks to the rapid, interactive instant messaging feature, it facilitates communication with potential customers. This makes WhatsApp Marketing an ideal platform for small and medium companies to reach their target audience and yield excellent results – all with minimal financial investment.
WhatsApp Business at the Service of Companies and Consumers
WhatsApp developed this option with the aim of helping companies get closer to consumers, show them their products and services and answer questions as and when necessary. WhatsApp digital marketing has many useful features to connect companies with consumers.
The app features for companies include:
Creating a company profile that includes useful information for your customers such as a description of your activities, address, contact information, website and other social networks.
Set up quick responses that will allow you to streamline your communications with customers. It also allows you to schedule automatic messages, so that even if you can't respond personally, the customer will still receive a reply. Or you can set up a welcome message to start the conversation off on the right foot.
It allows you to create tags to organise conversations with customers so you can easily access each one according to your needs and the type of contact for that particular customer.
You can create a product catalogue so that customers can easily consult it whenever they want.
Digital Marketing on WhatsApp
Thanks to all the messaging app's features, WhatsApp is an excellent tool that you have at your disposal. Furthermore, it's one that's in the hands of every user with a mobile device and computer, practically all the time. But just like with any strategy, WhatsApp marketing strategies also require some careful planning where you outline your goals and metrics, your action plan and then analyse your results.
Remember – WhatsApp is part of a group of networks that includes Facebook and Instagram, so a great advantage of WhatsApp Marketing is the possibility of incorporating all these services into your strategy.
It needs to be said that the main goal of WhatsApp marketing is not to attract new leads, as this is not how the messaging service works. Digital marketing on WhatsApp is more directed towards those who know you through other media, like on Facebook, Instagram, or LinkedIn, even through your website or after having been in a physical store. These customers or potential customers then decide to contact you directly through WhatsApp, or instead they accept and give their information willingly to be a part of your database and receive communications.
No matter how a prospect has started a chat, what's certain is that there has already been some kind of interaction with your product or service on another media channel. For this reason, your WhatsApp marketing planning needs to include what steps to follow once communication with a potential client is established. How will you receive them? With a text, an image, or a video? Will you have a default greeting?
Ways to use WhatsApp Marketing
There are many approaches you can take when it comes to WhatsApp Marketing; for example, promotions, loyalty campaigns, fostering corporate communication, communicating with the target audience, sending valuable content, etc.
Use the features the platform offers you in your WhatsApp marketing strategy:
Create a database. One advantage of WhatsApp Marketing is that it can build trust with users, especially if they already have you on their contact list. So, it's vital that you create a segmented database according to your customer types and focus each campaign towards them.
Use multimedia resources such as images, videos, presentations, etc., that can be shared through the platform to make your campaigns attractive and effective.
A great way to get the most out of the platform is to use it as a means to offer personalised, immediate, real-time customer service. The app was created especially for conversations, so take advantage of this with your customers. This will make them feel closer to your brand, and, consequently, improve loyalty.
Thanks to the variety of formats available for use in the app, you can use WhatsApp Marketing to distribute any type of strategic content such as sending information about promotions and offers, announcing and carrying out raffles and contests, confirming orders, shipments, or inventory availability, inviting users to visit your website or other social networks, sending valuable content that is interesting to users, etc.
Finalising sales. Your marketing strategy with WhatsApp can be aimed at closing sales through the platform. For this, use resources such as automatic messages or tags to speed up the process and improve the conversion rate.
The essentials for successful digital marketing on WhatsApp
Plan your WhatsApp Marketing strategy and outline your goal.
Make sure your phone number is always accessible and visible on your social networks and on your website, as well as in your physical points of sale, if you have them.
Keep your messages friendly, fresh, and warm with the customer.
Respond immediately and in a timely manner. Enable automatic reply options.
Use groups in a smart and planned way.
Include audio-visual content that is engaging and attention-grabbing.
Don't forget about statuses. Post relevant statuses at different times of the day, this will ensure greater visibility.
Take advantage of WhatsApp Business resources. Study everything that this tool has to offer so that you can manage it 100% and that your digital marketing strategy via WhatsApp gives you the results you are looking for.
A small or medium-sized company will find WhatsApp Marketing a very useful and effective tool at a low cost that will allow you to reach the customer directly. But don't forget that strategies of this type run the risk of becoming intrusive and annoying if you are not careful in your planning, so you should take good care of your strategy and, of course, review the WhatsApp rules of use to avoid falling into non-compliance.